What Buyers Need To Know About A Title Search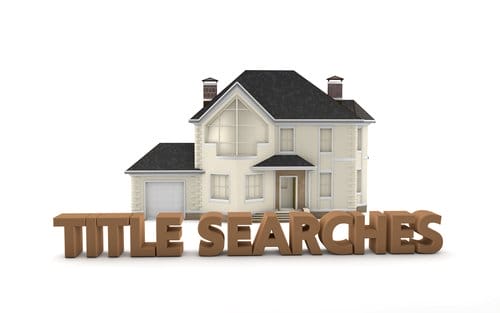 Part of due diligence when buying a home is verifying a clear title. When there are issues with a property's title, buyers can run into trouble down the road because of other claims to ownership, money owed, and even minor lot line issues.
While you will likely purchase title insurance when buying a home, it's still important to know about title searches so that you understand the process. Getting any issues resolved quickly will help prevent delays in closing, and will give you peace of mind.
What Can Cloud A Property Title?
There a few significant issues that can cloud title, and some are more common than you may think.
Tax liens may exist if the owner failed to pay local or state taxes

Liens may exist from contractors who haven't been paid for their work on the property

Disputes of ownership because of inheritance or divorce

Boundary disputes
But there are also issues that the seller may not even know about:
Fraudulent information or forgery that may be undetected for decades

Mistakes or typos in previous deeds
What A Clouded Title Means For Buyers
When a title search is performed, your title insurance company can resolve any small concerns. However, with some other issues, there is more legwork – and thus, time – involved in the process. If the property has multiple owners, all must sign off on the closing documents. But if that other person is estranged or just hard to find, someone will have to track him or her down before closing.
Any outstanding debt will need to be paid, and while this responsibility falls on the seller, getting and processing the correct paperwork can push your closing back significantly. For example, if money is owed to contractors who worked on real estate in Riverside County but are now out of business, past owners will need to be found so the debt can be settled.
The title search will also alert you to any problems with easements or right-of-way usage. You don't want to be surprised to find people walking through what you thought was your private beach in Orange County or your yard in Los Angeles.
You'll have help during the process when it comes to the title search and resolution, but it's crucial to know why this is such an important step when buying a home.