The Importance Of A Home Inspection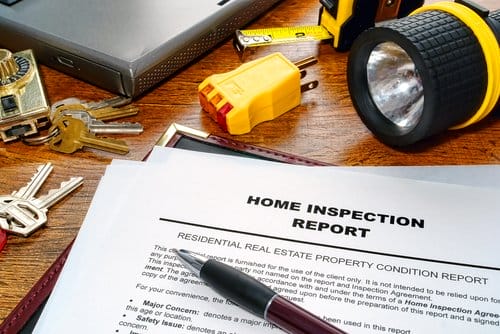 With all of the moving parts involved in a real estate transaction – and their related costs – home buyers are sometimes tempted to forego their right to certain steps meant to protect them. Unfortunately, because a home inspection adds additional cost and a longer wait, buyers sometimes think that the inspection can be skipped – after all, the seller told you everything was in order, right?
Skipping the home inspection can be one of the most expensive mistakes buyers make. With such a massive investment on the line when buying a home, it is in your best interest to ensure that the quality of the home is as-represented, so there are no surprises when you take possession.
Home Inspection Contingency
One of the reasons homeowners skip the inspection is the related contingency presented in an offer, which allows you to walk away from the offer without penalty if there are serious issues found. Buyers can fall into the trap of thinking that removing the inspection contingency will give them a better chance of having their offer accepted – but then they may be left with pricey renovations or forfeiture of deposits should a problem arise.
What Home Inspectors Look At
The home inspection typically happens in the period between your offer being accepted and closing. You want an inspector that knows your local area, so if you're keeping your real estate search in Orange County, you'll want an inspector familiar with the specific requirements and environment of that area. Home inspectors will take between two and three hours to survey the entirety of the property, noting areas like:
Exterior spaces: wall quality, foundation, property slope, drainage, garage, roof

Interior spaces: kitchen, laundry room, smoke detectors, bathrooms, windows, ventilation

Systems: plumbing, leaks, electrical, HVAC, water heater
Do You Need To Be At The Inspection?
Not only is a home inspection essential to protect your investment, but it's also important for you to be there to understand what the inspection report means. The inspector will be able to show you his or her findings in real-time and will give you an opportunity to ask questions. If you're relocating to real estate in Riverside County from the east coast, you'll need to see some of the challenges unique to the area to prepare yourself for homeownership there.
What Comes After The Inspection?
When you've received the inspection report, you now have the opportunity to negotiate any issues with the seller. If you find out that the house needs a new roof, you may get the seller to take care of it or reduce the purchase price. If there are too many problems or expenses, you can walk away with your deposit.
Source
besthomesforsaleorangecounty.com/2017/11/20/expect-buying-first-home/
www.investopedia.com/terms/h/home-inspection.asp
www.nachi.org/documents2012/Checklist/InterNACHI%20Home%20Inspection%20Checklist%203.pdf