Should You Make An Offer Above Asking Price?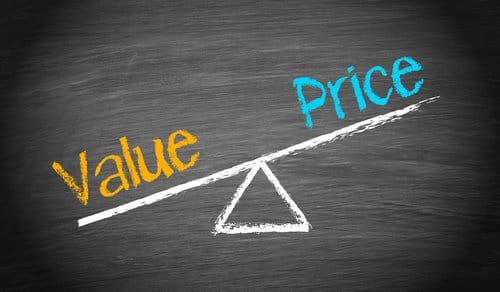 It's no secret that the Southern California real estate remains hot. The median sales price in Orange County in October 2017 was $786,000 – so why would anyone ever offer more than an already high price?
Particularly in active markets, bidding wars can get heated, and in order to win without compromising contingencies or other protections, buyers often make offers above ask. But it's important to tread carefully when considering how much you should offer over asking price, and it's in your best interest to work with a realtor. These are some of the things to consider when making an offer above listing price.
Limited Inventory
There are certain situations like limited inventory that make offering above ask a very real option. As of October 2017, there was a 4.2% increase in home sales in Los Angeles County and a 5.3% increase in home sales in Riverside County over the same period last year. With steady – and growing – sales, inventory doesn't stick around long. Add in an increasing population, and that means there's not enough inventory for everyone. Chances are you will be up against multiple bidders in these markets, so something will need to grab the attention of the seller – and that is often the highest price.
Appraised Values
If you are receiving financing from a lender, the property will need to be appraised, with the appraisal number in line with the lender's guidelines. If there are no comparable sales to compare the property to, then it will appraise lower. Look at nearby comps and sales prices with your real estate agent to see what number is right when making an offer. If you're submitting an offer on a home in Corona, you'll need to look at numbers for comparable real estate sales in Riverside County.
Are You Ready To Pay More?
Before submitting any offer you, of course, need to be prepared to make payments and cover costs. The same should be said when considering an offer above asking price, as this will mean a larger mortgage and a higher monthly payment. Make sure you're not getting caught up in competition and are subjectively surveying the situation as much as possible.
Source
www.ocregister.com/2017/11/17/socal-house-prices-shoot-up-in-october-orange-county-786000-and-l-a-580360/
www.corelogic.com/downloadable-docs/dq-news/southern-california-october-2017-home-sales.pdf
www.latimes.com/business/la-fi-housing-population-growth-20170501-htmlstory.html